In this blog, we are going to highlight .300 Blackout Rifle Kit, its salient features, and why should you consider buying Armorer's .300 Blackout Rifle Kit.
The Armorer's Warehouse is committed to the safety, and comfort of customers. The quality-driven range conforms to the quality industry parameters and standards. It is designed on the principle of "Buy It. Assemble It. Use It". Many of your challenges and issues are addressed with this kind of philosophy. We are in fact trying to empower our customers. It's like a readymade cup of tea.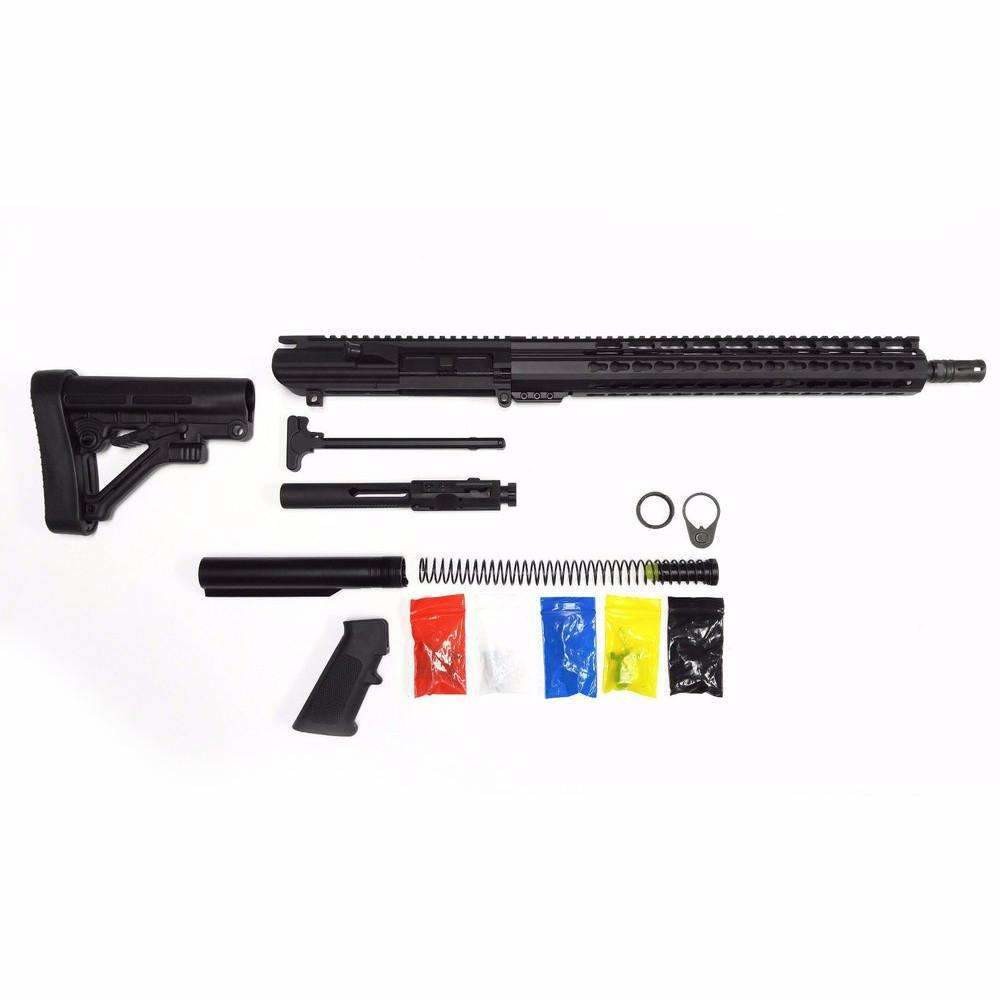 Benefits of choosing .300 Blackout Rifle Kit  
The premium quality .300 Blackout Rifle Kitby Armorer's Warehouse is identified with numerous unique features, enabling the end-users to trust the product. Here are a few unique features of the product:
Reliability
Increased stopping power
CAD designed
CNC machined
Build with sturdy raw material
Easy to assemble
Are you into competitive shooting sports? If your answer is yes, then the product is ideal for you. The quality-driven product is tailor-made for you. You can enter competitive shooting sports with this product by your side. Who knows, you could be the next star.
Quality Control
The .300 Blackout Rifle Kit is examined and tested on various quality parameters, making it safe to use for customers. Every part and accessory are measured on a wide range of quality parameters, including quality of raw material, design, tensile strength, reliability, durability, etc. Unless the product meets the set industry parameters, it is not approved for further process.
"Inspection and Testing" are integral to our business as we give great priority to the safety of users. Every life is precious. The Quality Control department is headed by a professionally qualified engineer with rich hands-on experience in the field.
Given the stringent quality measures adopted by Armorer's Warehouse, its .300 Blackout Rifle Kit is trusted by hundreds of customers across the country. Consistent orders we receive from customers reflect our competency in the domain.
OEMs
The quality-driven product range is procured from established OEMs (Original Equipment Manufacturer). Subsequently, minimizing various weaknesses and loopholes. OEMs are shortlisted and finalized after a thorough process is in place.
How can I assemble the kit?
This is an obvious question that comes to the mind of any customer. Can I assemble the kit? Do I need any special kind of training to assemble the kit? Our industry experience has backed us to come up with an easy-to-assemble, install, and commission kit. As a result, you don't have to get into any kind of orientation and training to assemble the kit.
Pricing
Pricing is another factor that impacts the buyer's thought process. The team here keeps a close watch on the pricing subject. Keeping in light various factors, we decide on the pricing issue. The .300 Blackout Rifle Kit is famous for competitive pricing.
Conclusion
When you buy arms, your biggest concern is safety. Rightly so. Life is precious. The quality-driven product is safe to use as it has been machined with the help of the latest machines and technology. At the same time, it is simple to assemble and use. What else do you look for in a product?
If you are looking for a .300 Blackout Rifle Kit, then don't go anywhere. End your search with Armorer's Warehouse.