Know how AR-15 pistol kits Install & assemble
How to install and assemble AR-15 Pistol Kits will be the focus of our blog. Many of you are looking for blogs that teach assembling in easy steps though manufacturers and suppliers provide a comprehensive manual.
The handguard holds great significance here as it is the place where you brace the rifle. At the same time, you mount accessories here. It is the material that gives the overall appearance of the rifle.
Handguard means appeal
Don't forget that an excellent handguard adds value to the rifle, while a superior quality handguard will lower the appeal of the entire arm. As an owner of the machine, you don't want to put yourself in this precarious situation.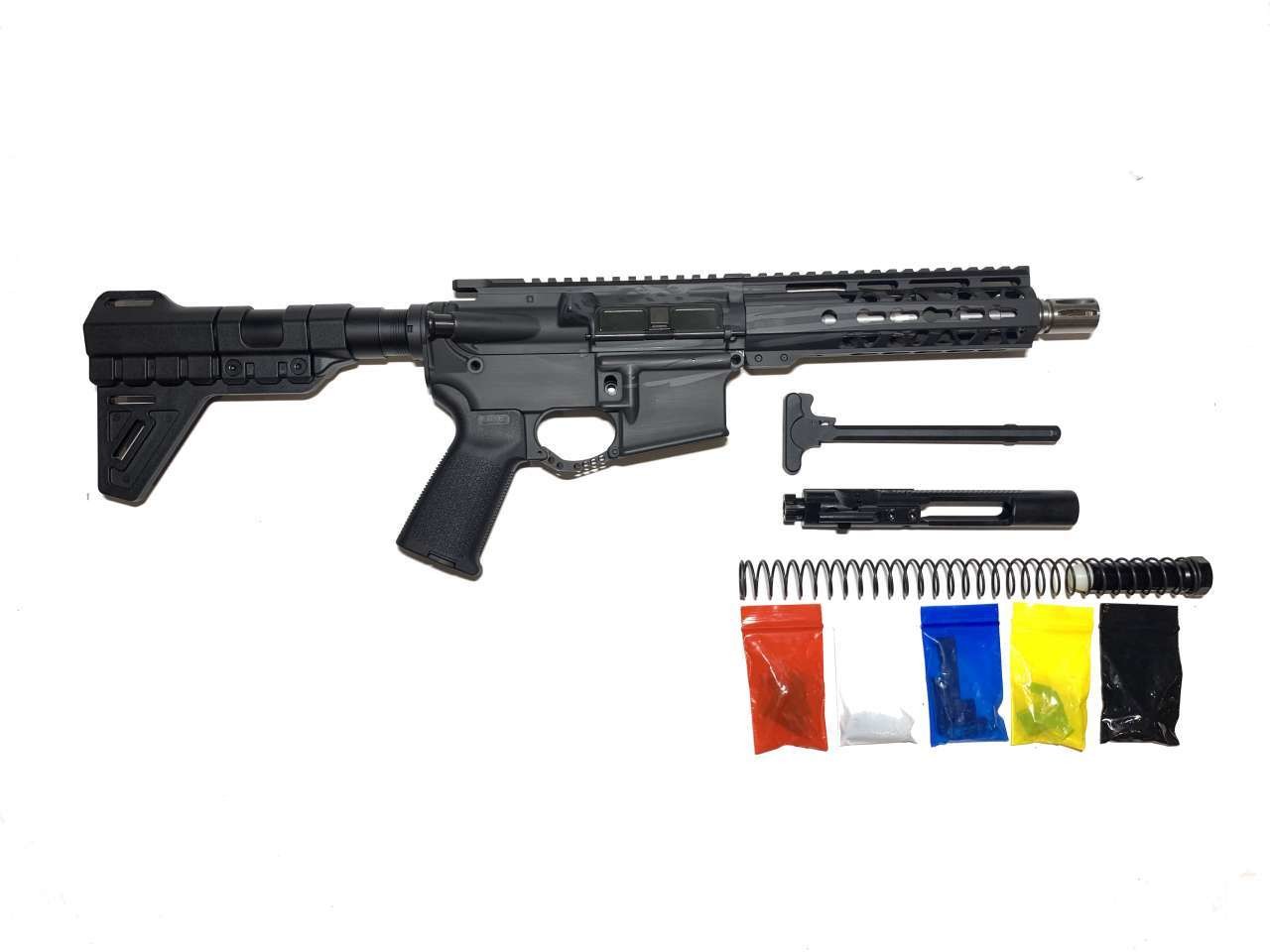 How to install a free-float handguard?
You would be surprised to learn that a free-floating handguard of AR-15 Pistol Kits is generally a barrel nut that is part of the handguard. Before we move further deep into the subject, you need to list out items required to complete the overall project:
Wrench
Nitrile disposable gloves
Torque wrench
Breaker Bar
Gunsmithing non-metallic hammer
SAE Hex Keyset (most manufacturers include allen wrenches)
A set of punches, brass, and steel preferred
Loctite 243 (The blue stuff!)
Aeroshell 64/33MS (Or lithium moly grease)
Shop vice
Receiver bench block
Don't forget
In the beginning, don't forget to ensure whether you are planning to replace a different type of handguard on the current rifle or you are making efforts to build a new upper from the beginning for AR-15 Pistol Kits.
The first step
At the outset, what you can do is to put the upper receiver in a vice block and secure it. You are advised not to put your receiver in a vice without a block. What will happen? That's a brilliant query, many might be thinking to raise? You are bound to damage the receiver, period. The moment it is secured, examine the barrel, its fitting to the receiver.
Replacing the handguard of your choice
If you are planning and replacing a different handguard of your specific choice, like a drop-in, you need to remove the old barrel nut or delta ring nut.
Never use standard anti-seizes
Yes. That's absolutely right. Never use standard anti-seizes which are often used on cars or trucks as it leads to corrosion. Aeroshell or moly grease is advised, it's affordable. Only use the ideal stuff and right stuff. There's a logic behind that. According to experts, galvanic corrosion happens between two different types of metal.
The torque range
Now let's move towards AR-15 Pistol Kits' torque range. The torque range gives you a broad range to make sure the nut can be positioned according to requirements. You are suggested to refer to instructions that are provided along with the kit.
Trust Armorer's Warehouse
AR-15 Pistol Kit 80, AR-15 Complete Rifle Kit for Sale, other accessories, tools, components, etc. are CAD designed, minimizing any kind of design loophole. The quality of the raw material is at the core of manufacturing since it decides durability. Consequently, our range demonstrates credibility.
Armorer's Warehouse is a leading and reliable supplier and trader of Gun Accessories, OEM components, kits, tools, etc. Since manufactured using quality raw material, at the same time conforms with the safety and quality standards.
Our range is suitable for home dwellers as well as professional armorers. If you are searching to buy easily AR 15 a, then end your search with Armorer's Warehouse! An ever-rising customer base validates the quality of our products!