At
Armorer's Warehouse
, your safety, and convenience are always at the core of our business.
Our quality driven range of AR-15 Lower Receiver, 80% Lower Receiver, AR-15 Complete Lower Receiver, AR-15 80% Lower Receiver, AR-15 Stripped Lower Receiver, AR-15 Lower Receiver Parts Kit, AR-15 Lower Receivers, Glock Lower Receiver, Lower Receiver Kit, and 80% Lower Receivers among others are obtained from country's reputed and established OEMs (Original Equipment Manufacturers). As a result, the range is among the best in the domain.
Properties of our range of products
Our range of products is identified and renowned for exhibiting unique properties and salient features. These include:
Sturdy raw material
Corrosion-resistant
Durable
Safe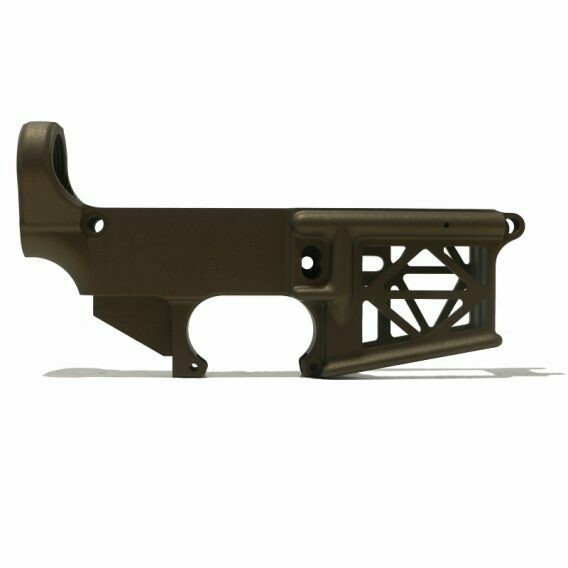 Strong Accessories and tool
Our range of products, components, and accessories, among others, are made using excellent quality raw material. As a result, it resists any kind of explosion. It is hard, robust, and reliable.
Corrosion-resistant
The raw material used in manufacturing is fabricated by reputed manufacturers and OEMs. As a consequence, our range is resistant to corrosion, wear, and tear.
Durable
Since manufactured using quality-driven raw material and adheres to stringent quality parameters, our range of products is long-lasting and durable.
Safe
Our range of products are safe and convenient to use. Your safety is our topmost priority. Stringent quality measures in place ensure that products match sturdy design and safety parameters, including sturdy raw material, flawless design, tensile strength, wear, and tear, etc.
Inspection and Testing Policy
The robust "Inspection and Testing" policy in place at our company ensures safety and reliability. A team led by an experienced engineer with vast experience looks into the quality. Our complete range of products is evaluated and examined on various important standards and parameters, like sturdy raw material, tensile strength, ease of use, etc. Since the range of products has been designed and fabricated using CAD, and state-of-the-art machines and tools, it has become a gem of engineering.
Assembling and installation
Assembling and installing components and tools has been made easy. Any sensible person can assemble and install the accessories. The quality-driven range is fully broached for the perfect fit as and when you plan to use it. There is no need for any specific training or mentoring. Rest assured.
Our complete range of components for the gun,
pistol accessories
, holsters, etc. is the best in the domain. The range is available for sale at a competitive price. If you are looking for accessories, components, etc, then end your search with us. You will cherish our range of products throughout your life. Not to mention, the quality-driven range will further strengthen your arsenal.
Customer support
Customer support is another distinguishing feature of our company. When you look back at your online buying experience, you will admire it. For us, you are always a special customer. Every customer is special to us.
We don't sell firearms
Through this medium, Armorer's Warehouse would like to make it clear that we don't sell or trade firearms. We are into sell of parts, components, and accessories only. These are quality-driven parts of kits only. Furthermore, we would like to reiterate that we are not into sell of ammunition and magazines.
End your search with Armorer's Warehouse
Are you looking for components, accessories, tools, holsters for the gun, pistol? Then end your search with Armorer's warehouse.